YESAB Assessment for Residential Development
Do you require a YESAB assessment to build a home on Settlement Land?
Generally, a new project that takes place in Yukon will require an assessment if a permit or authorization, such as a building permit, is required.
Specifically, a project will require an assessment under the Yukon Environmental and Socio-economic Assessment Act (YESAA) if the following three conditions are met:
1) The project will be located in Yukon.
2) The project has not been assess yet or is located in an already developed neighbourhood.
3) You require work to be undertaken listed in Coloum 1: Activity of the YESAA regulation and none of the Exemptions listed in Coloum 2 are applicable.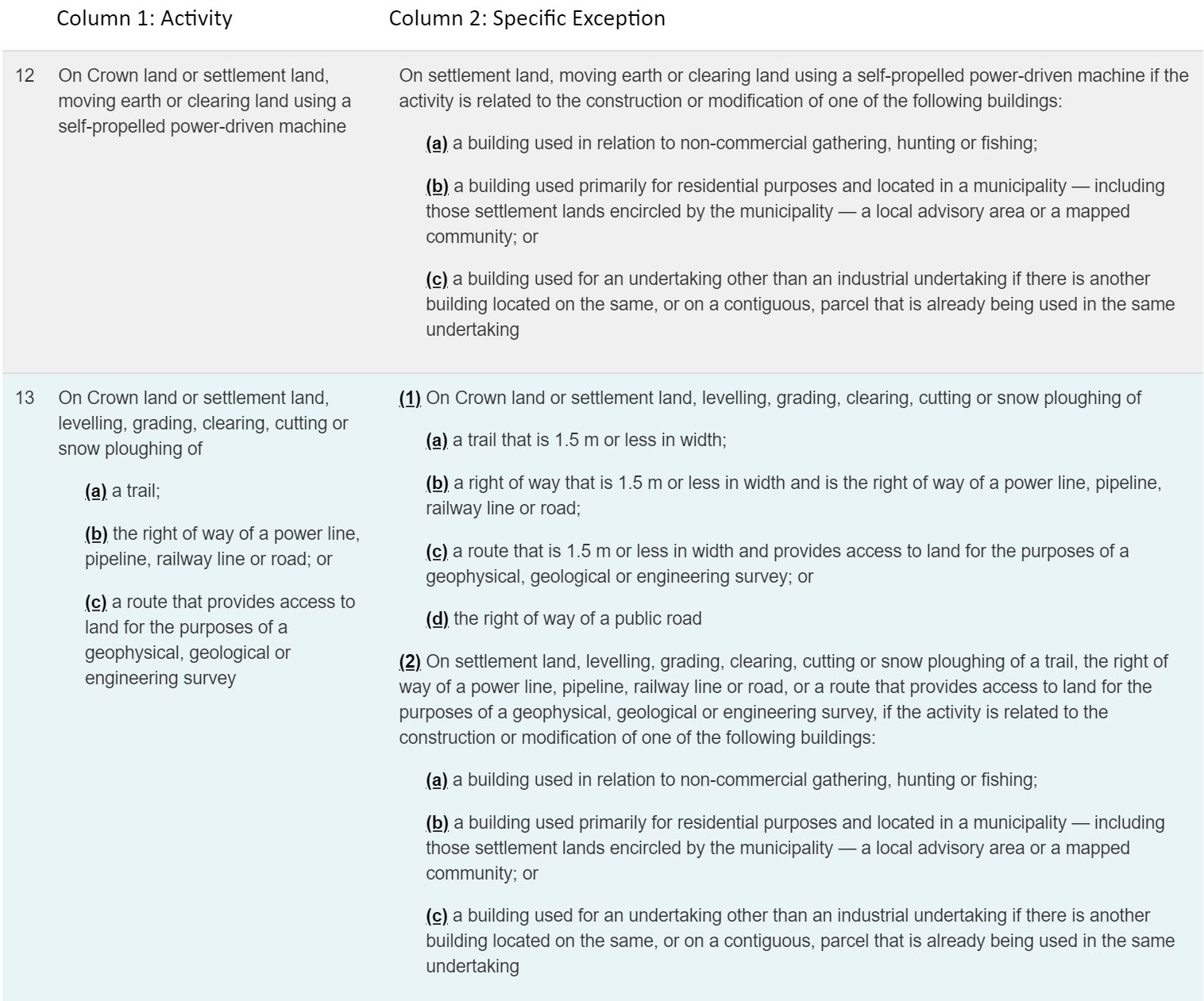 Reference Documents
Assessable_Activities_Exeptions_and_Exwcutive_Committee_Projects_Regulations.pdf
Decision_Body_Time_Periods_and_Consultation_Regulations.pdf
DO-Process-Flow-Chart-2017.pdf
Project_Proposal_Form_for_Land_Dispositions.pdf
YESAB_Proponents_Guide_Complete-Aug-2010-revised.pdf