Experience
take a virtual tour!
See inside Haa Shagóon Hídi and take a look at our amazing outside surroundings.
Culture
We are a cultural heritage / community learning and exchange centre / event + rental facility.
Upon your arrival at Haa Shagóon Hídi - Our Ancestors House you see the Clan totem poles, which are a visual representation of the Carcross and Tagish peoples story.
Inside, the foyer is an exhibit and interpretive gallery area, where tourists can learn about and enjoy the culture and history of Carcross Tagish people through fine art, artifacts, carvings, regalia and interpretive materials.
A place to share C/TFN culture and traditional knowledge: C/TFN's permanent art collection featuring local artists and crafts people.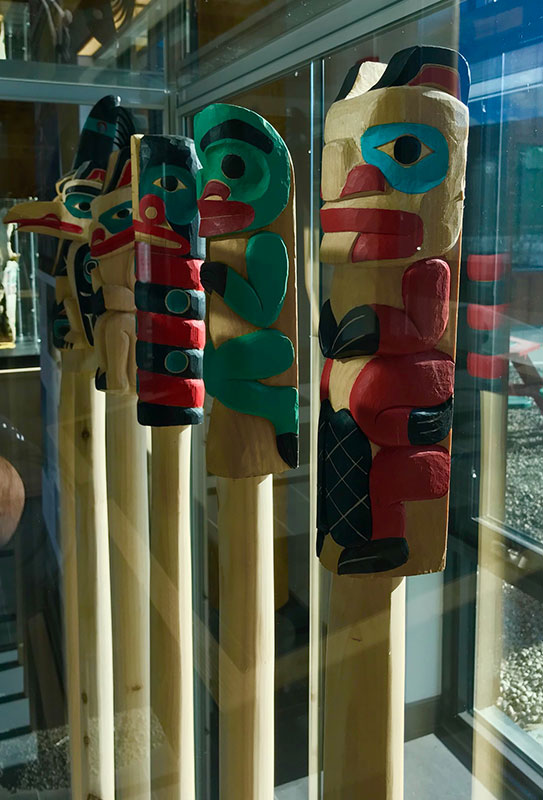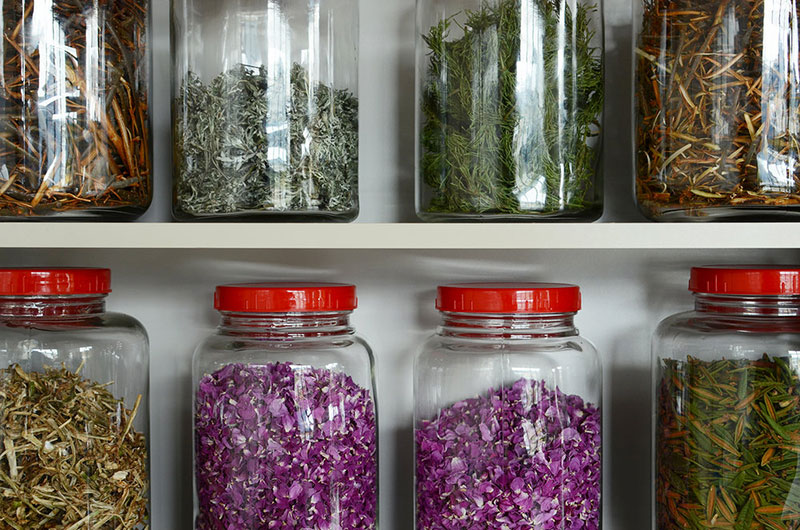 Home to our Heritage and Lands Department which provides the sustenance and soul to the building:
The language department is the soul – through weekly language classes provided for our staff and the community.
Through events, visitors experience language through songs, ceremony and place-names, which provides context between the land and its people.
This allows language speakers to practice their language and ceremony – which in turn nurtures cultural resilience in Carcross and Tagish.
The sustenance is provided by the 'Porcupine Creek Farm' and the processing and sharing of seasonally grown meat and vegetables. As, well traditionally harvested food from the land and lakes is processed in our industrial kitchen, redistributed to the community through community dinners, and elder's meals on wheels and sold to visitors through catering requests for events and/or meetings.
Food is central to any gathering or meeting. 'Porcupine Creek Farm' grows, processes and in collaboration with the LC cooks prepare meals with seasonal greens, honey, pig, chicken, turkey and rabbit for visitors and community members.
The 'Medicine Room' run by Donna Wolfe provides monthly workshops to community members and children, with an aim to revive traditional uses of local flora for healing and medicinal purposes. When we were able to book a tour with Donna to see, smell, feel plants and learn about traditional uses visitors leave feeling informed and very satisfied.
Programming
As facility staff we provide personalized services to clients, community members and C/TFN citizens that have a wide array of needs (elderly care, smudge).
Provide space + communication + cultural protocol support for Service Canada, Government and Private Agencies and Departments to reach local clients, community members for engagement purposes.
Potlach House (Great hall)– provides access (priority booking) and space (at a nominal price) for multi-day potlatches. This service is an integral component of cultural revitalization.
The presentation and sale of local fine art (large scale paintings + carvings) and handmade crafts (beadwork, leather work).
Interpretive materials (banners + boards), plus archeological artifacts + replicas of tradition tools.
Exhibit space, centered in our atrium which can support rotating exhibits and certain visiting exhibits. For example, we hosted the first ever community exhibit of the Yukon Government Permanent Art Collections new acquisitions. We have multiple exhibit non-archival cases, mannequins + other exhibit equipment needed to support various types of exhibits.
12-15 seater van that can be utilized to support events like transport for performers, but also for picking up local youth or elders.
Coordinate cultural presentation by local knowledge keepers for events, that either provide a welcome through smudge and prayer or educational presentations on self-government or cultural revitalization.