Experience
Witness Living History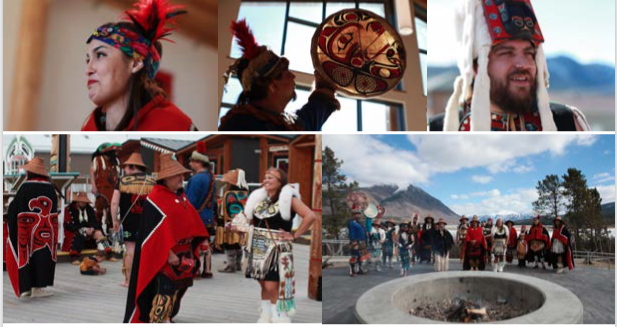 Photo credit: Wolf Spirit Films (Beyond Human Power Film Stills)
The people and cultures of Carcross/Tagish are as diverse as its setting, beginning with the deeply rooted Carcross/Tagish First Nation, continuing through contact and the gold rush, and right up to the living pulse of today. In this shared communal space, we seek to honour this diversity while staying true to our cultural integrity.
We welcome you to our beautiful gathering place to experience authentic Yukon First Nation culture and history.
Cultural resources are essential to planning the future of the community, as they contribute to enhancing quality of life for all residents, generate economic benefit and facilitate the attraction and retention of newcomers and their families.
Cultural programs, services and resources of all types also play increasingly important roles in enhancing local pride, defining a distinct community identity and attracting the talent and investment needed for cities to grow and prosper in a creative and knowledge-based economy.
Come, bring yourself – you're a part of our story now!

Hours of Operation + Cost of Admission
Our First Nation Cultural Centre is open daily, Monday to Friday from 8:30am to 4:30pm.
Currently, there is no cost to visit our cultural centre, however, donations are encouraged. For indigenous led tourism, we offer a variety of First Nations cultural programs available for a nominal fee to encourage you to learn more about First Nations culture in general, specifically focused on Carcross Tagish First Nations.