COVID-19
September 17: Pfizer clinic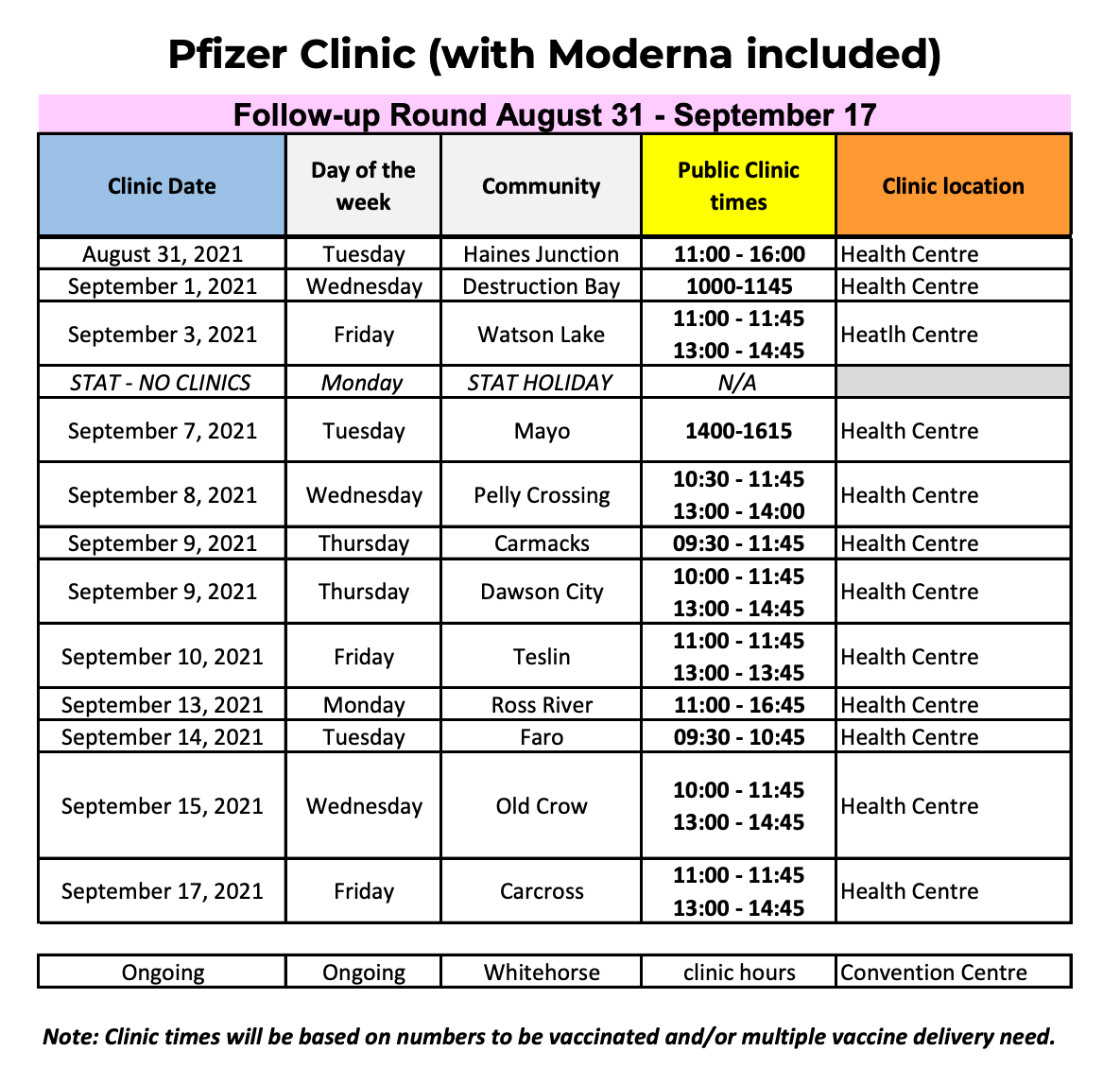 July 26: carcross vaccine clinic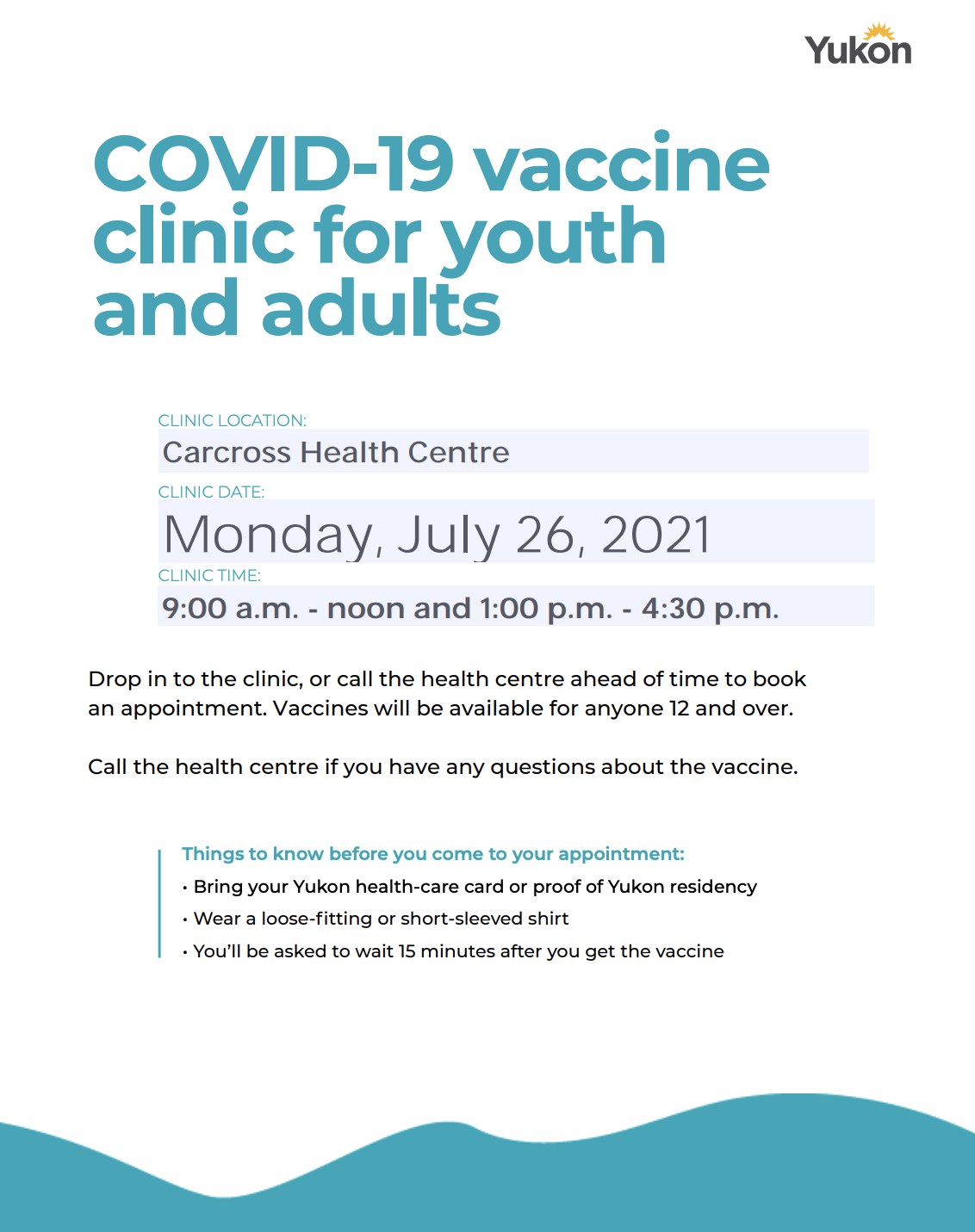 July 7, 2021: re-opening
Since C/TFN closed its offices in June as an outbreak of COVID-19 spread across Yukon, Executive Council and Management Board have discussed the situation and our organizational policy going forward.

1. C/TFN is opening back up completely as of Wednesday, July 7. That means we are open to the public and all staff are expected to come in to work as normal. Staff and visitors are expected to continue to follow the Safe Six + 1. Directors may have their own procedure for their respective departments.

2. We will have no C/TFN-specific COVID policy going forward. We will abide by Yukon Government's rules. For now, that means masks indoors in public spaces, following gathering limits and the Safe Six + 1.

These decisions were made in light of the fact that we've lived with COVID for 16+ months and Summer 2021 is not the same as Summer 2020. We have wide and increasing vaccine uptake and we know how to work safely. At some point, life has to go back to normal and we must learn to live with COVID.

The main transmission vector in Yukon has been parties, sharing drinks, sharing smokes - not workplaces. Socialization and parties is where we need to limit ourselves during outbreaks like the current one.

Vaccination is encouraged for those who want it. The current spread is primarily through unvaccinated people. You can still catch COVID if you are vaccinated, but your chance of experiencing severe symptoms is greatly reduced.
June 29, 2021: Round 2 of youth vaccine clinic
June 13, 2021: Cases in community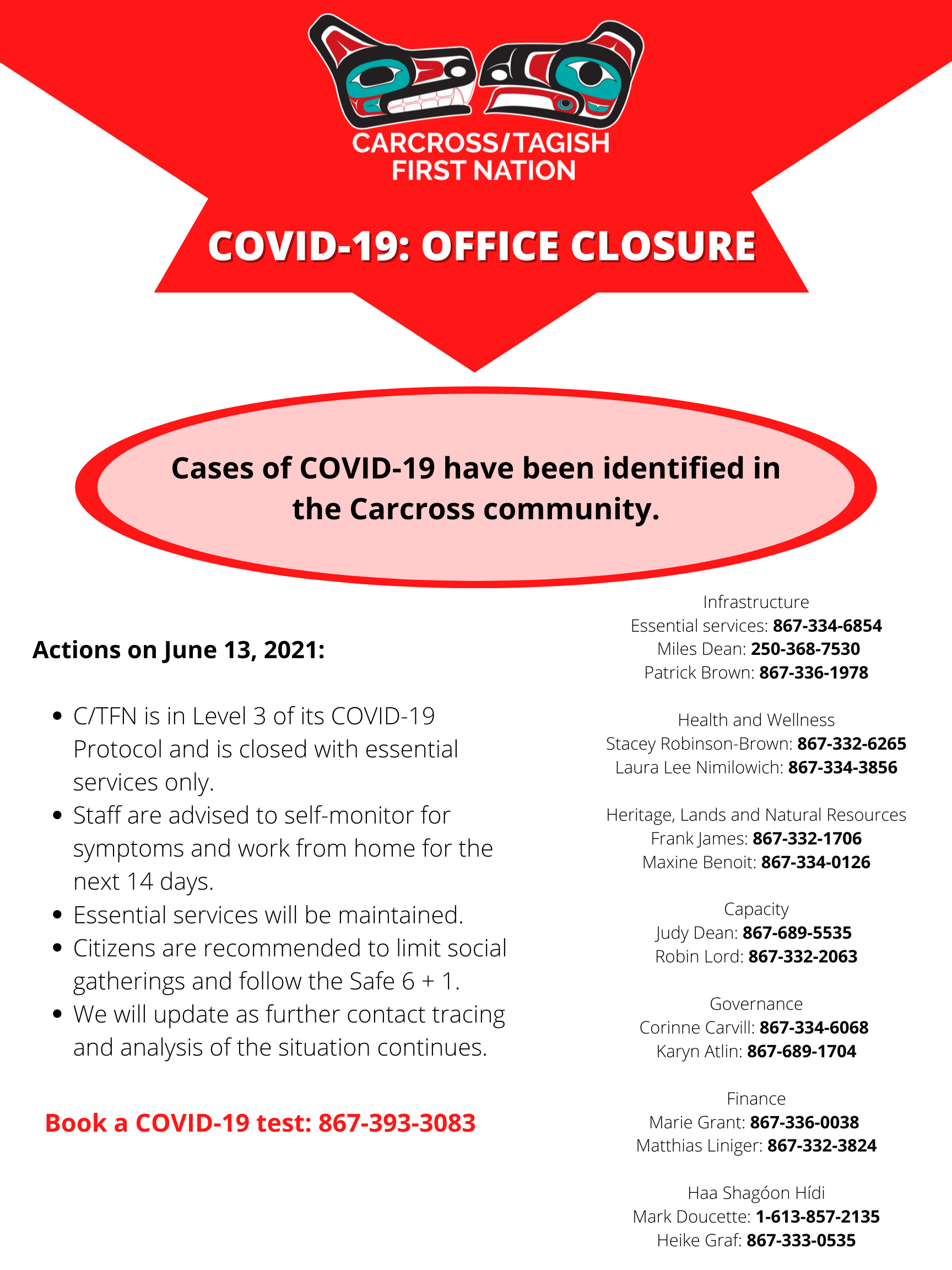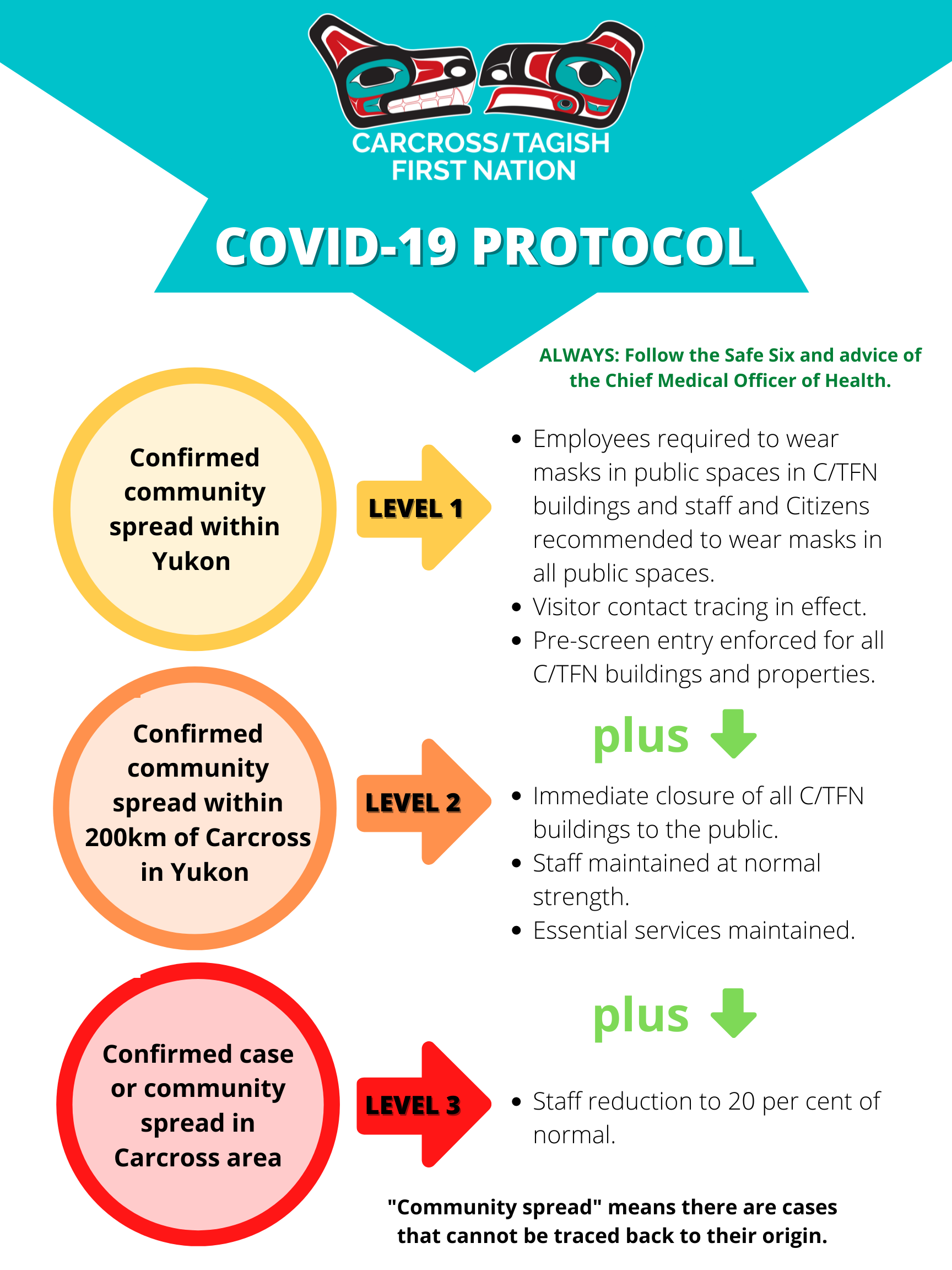 Youth vaccine clinic upcoming!
More news here: https://yukon.ca/en/news/covid-19-vaccination-clinics-youth-begin-may-31
April 1: Round 3 of the vaccine clinic!
Round 3 of the Carcross Vaccine Clinic is scheduled for 11am-3pm Thursday, April 1st at Haa Shagoon Hidi!
Any adult residents of Carcross, Tagish, Lewes Lake and Crag Lake who want their first or second shot can get it at this clinic.
Book online: https://yukon.ca/this-is-our-shot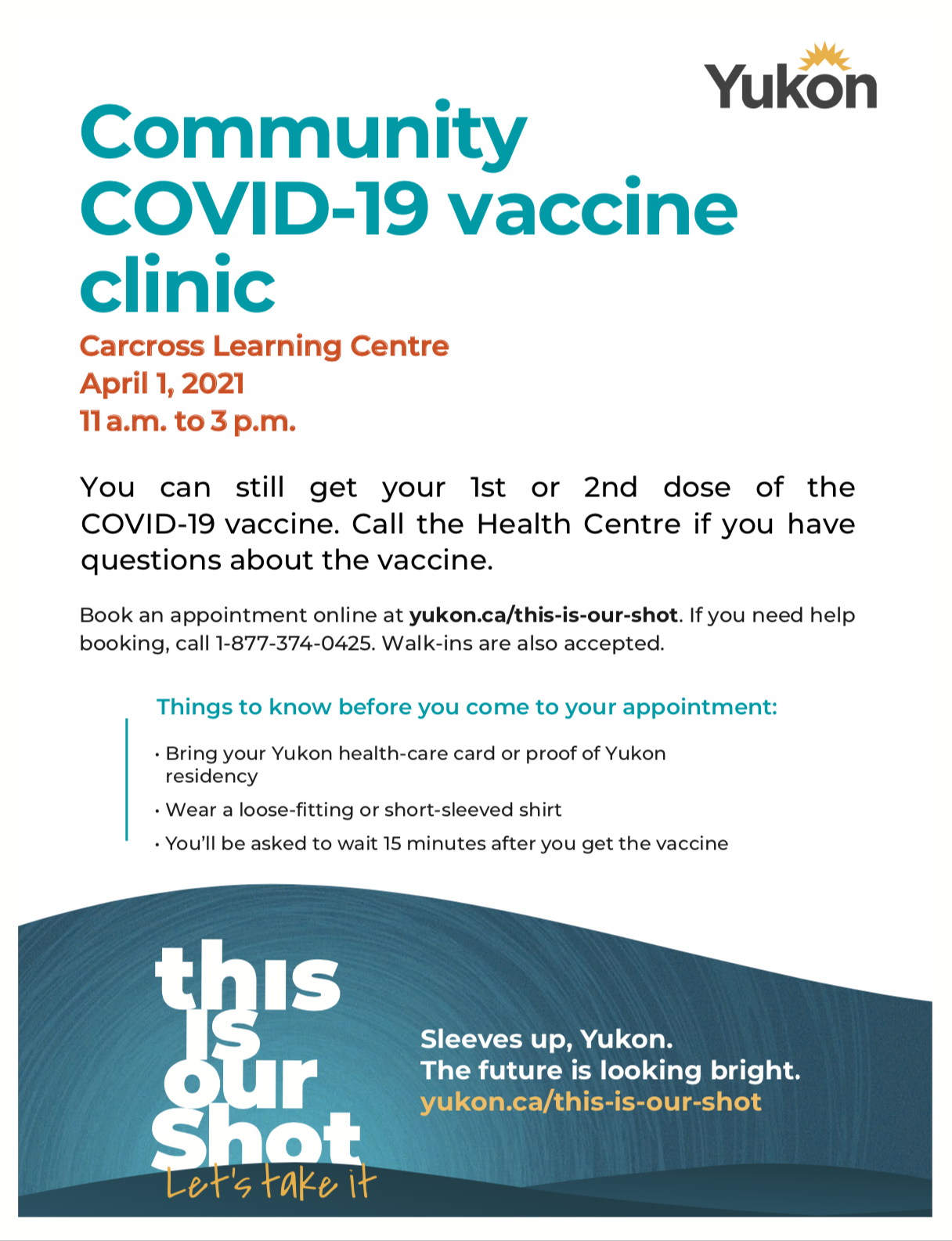 March 2 & 3: Carcross Vaccine clinic returns
Book online now: https://yukon.ca/this-is-our-shot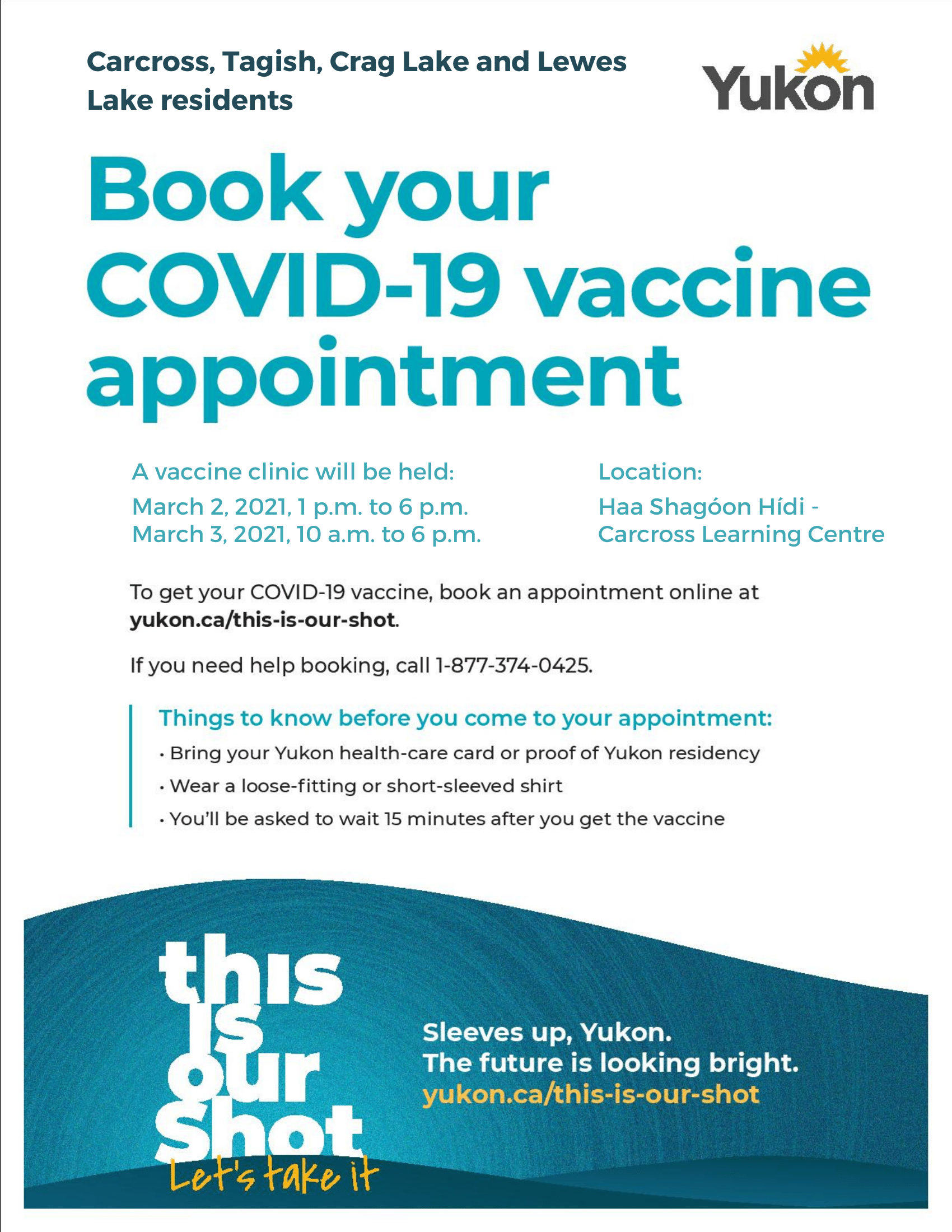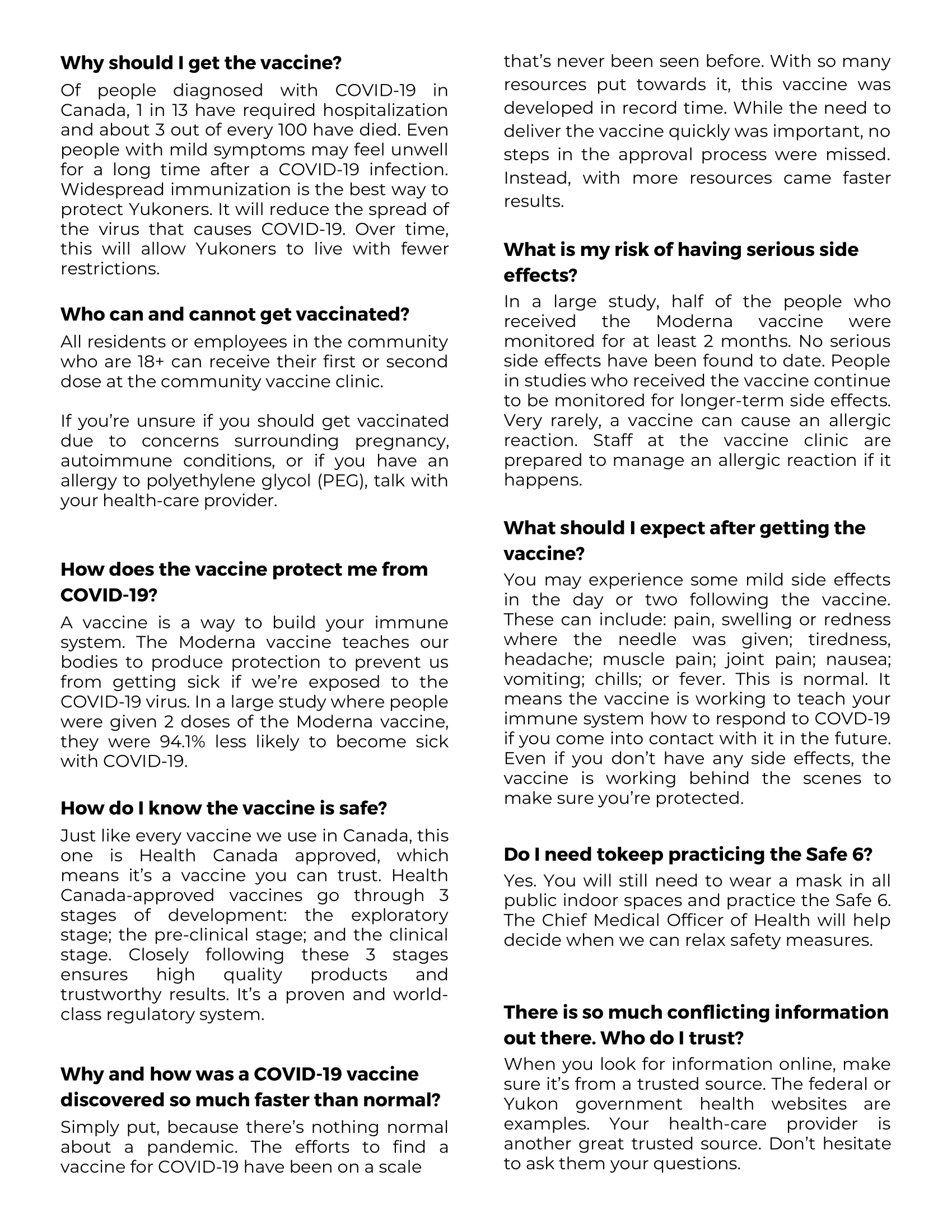 Jan. 25: C/TFN moves back to Level 1 and buildings open to the public*
*except Capacity, which remains closed to the public.
Although Yukon is not currently experiencing community spread, out of precaution, we are remaining at Level 1.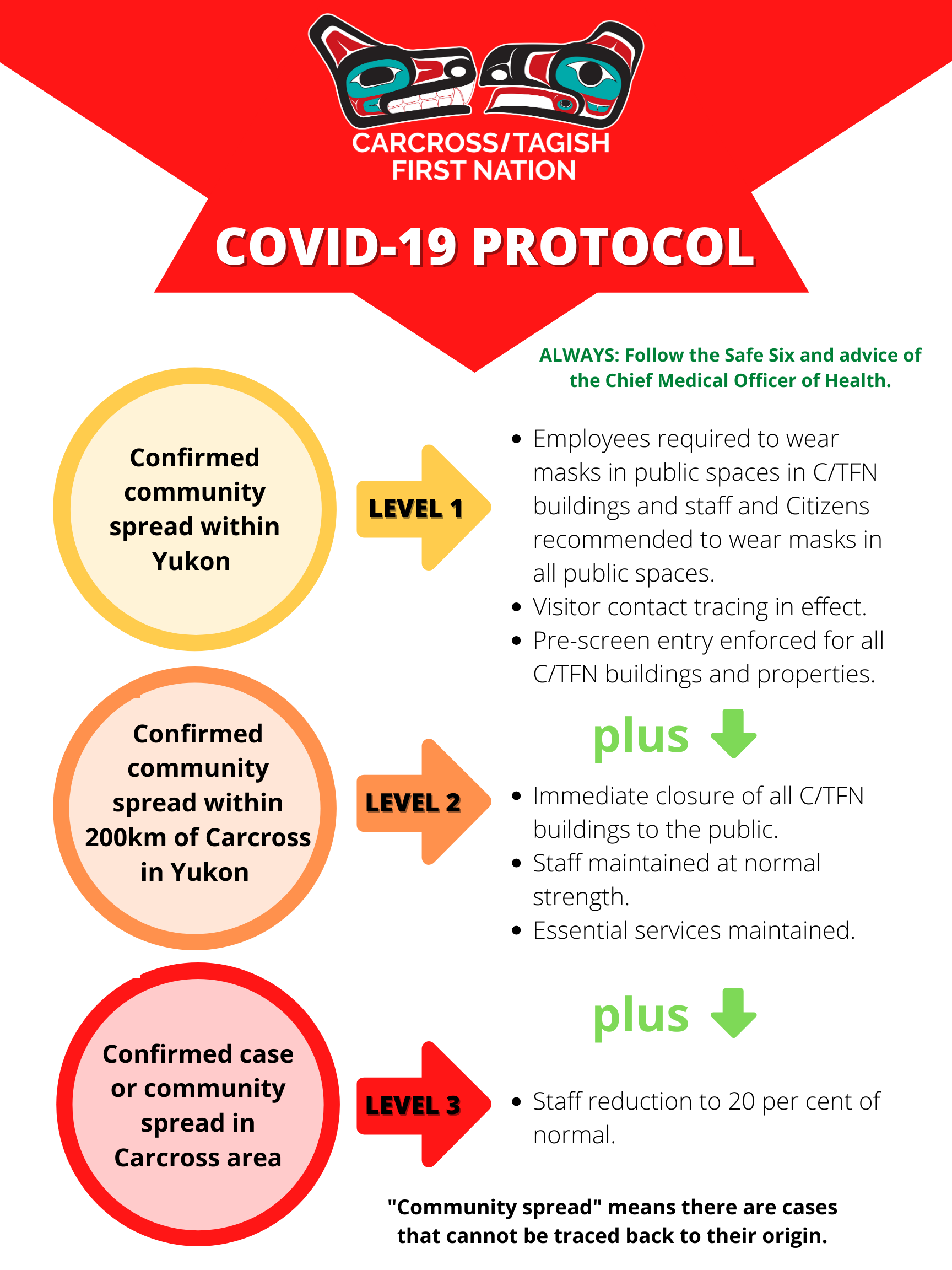 Jan. 26 and 27, 2021: The Carcross Vaccine Clinic is coming!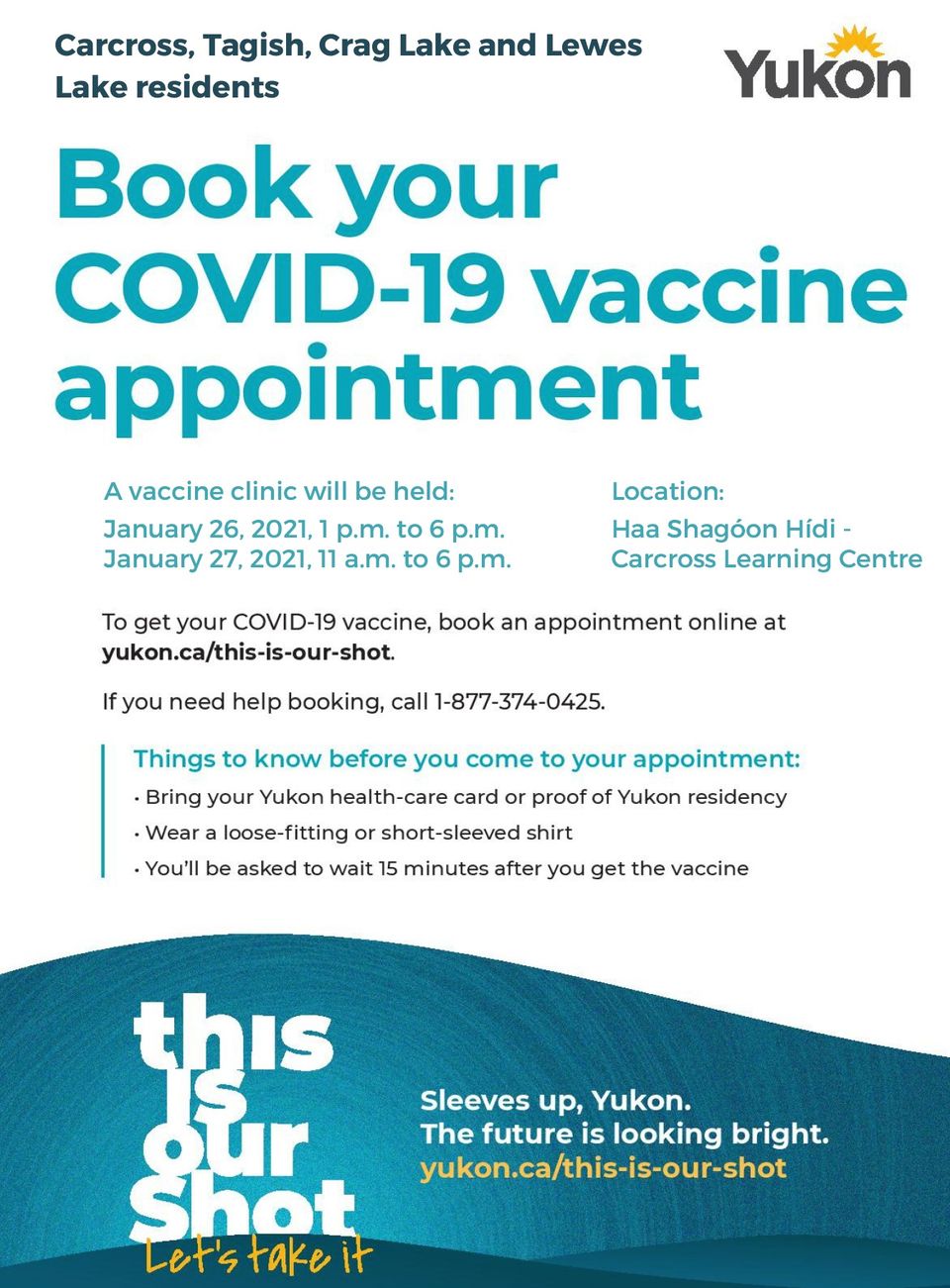 Book and learn more here: https://yukon.ca/this-is-our-shot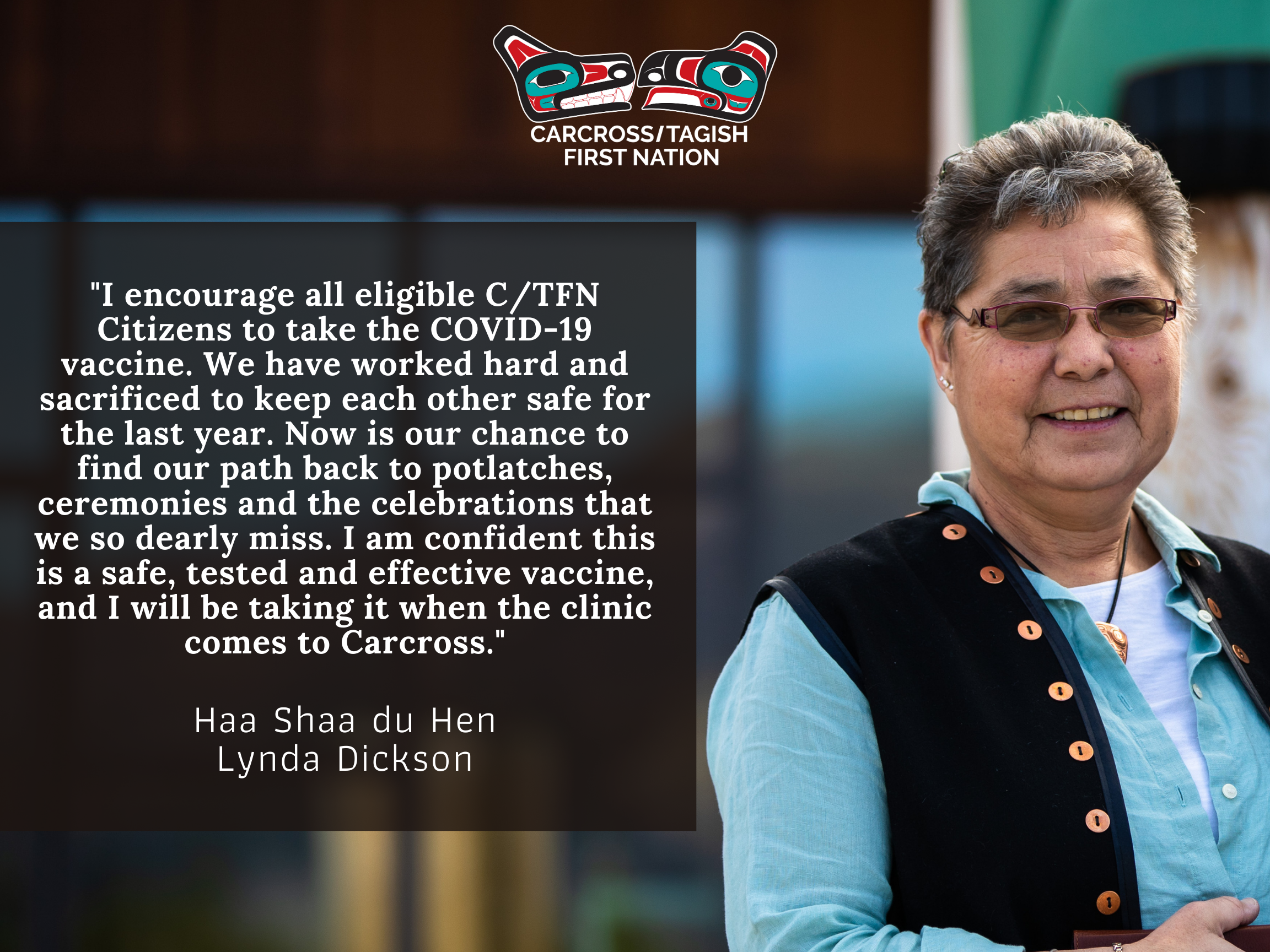 Nov. 24, 2020: Masks becoming mandatory in Yukon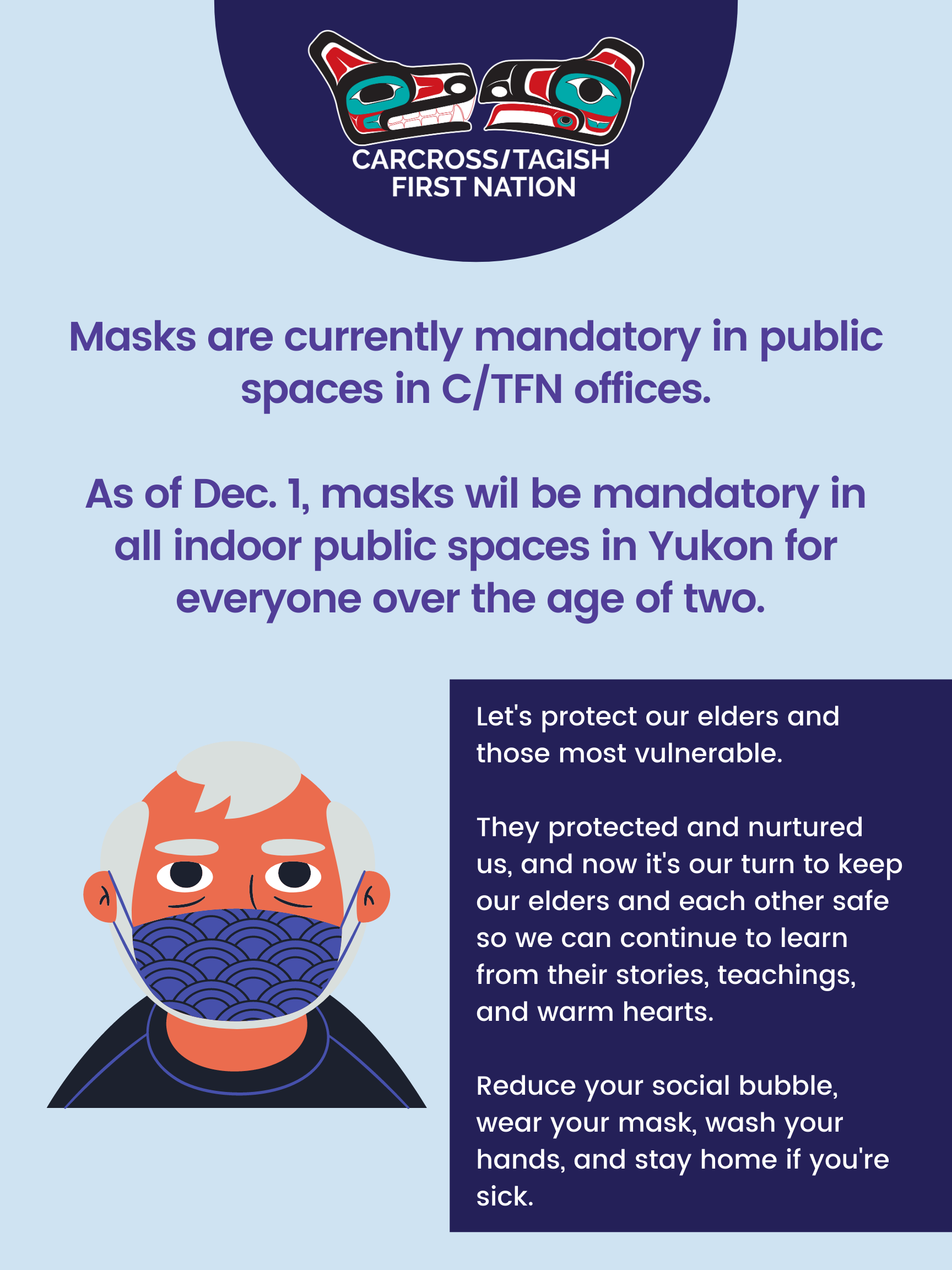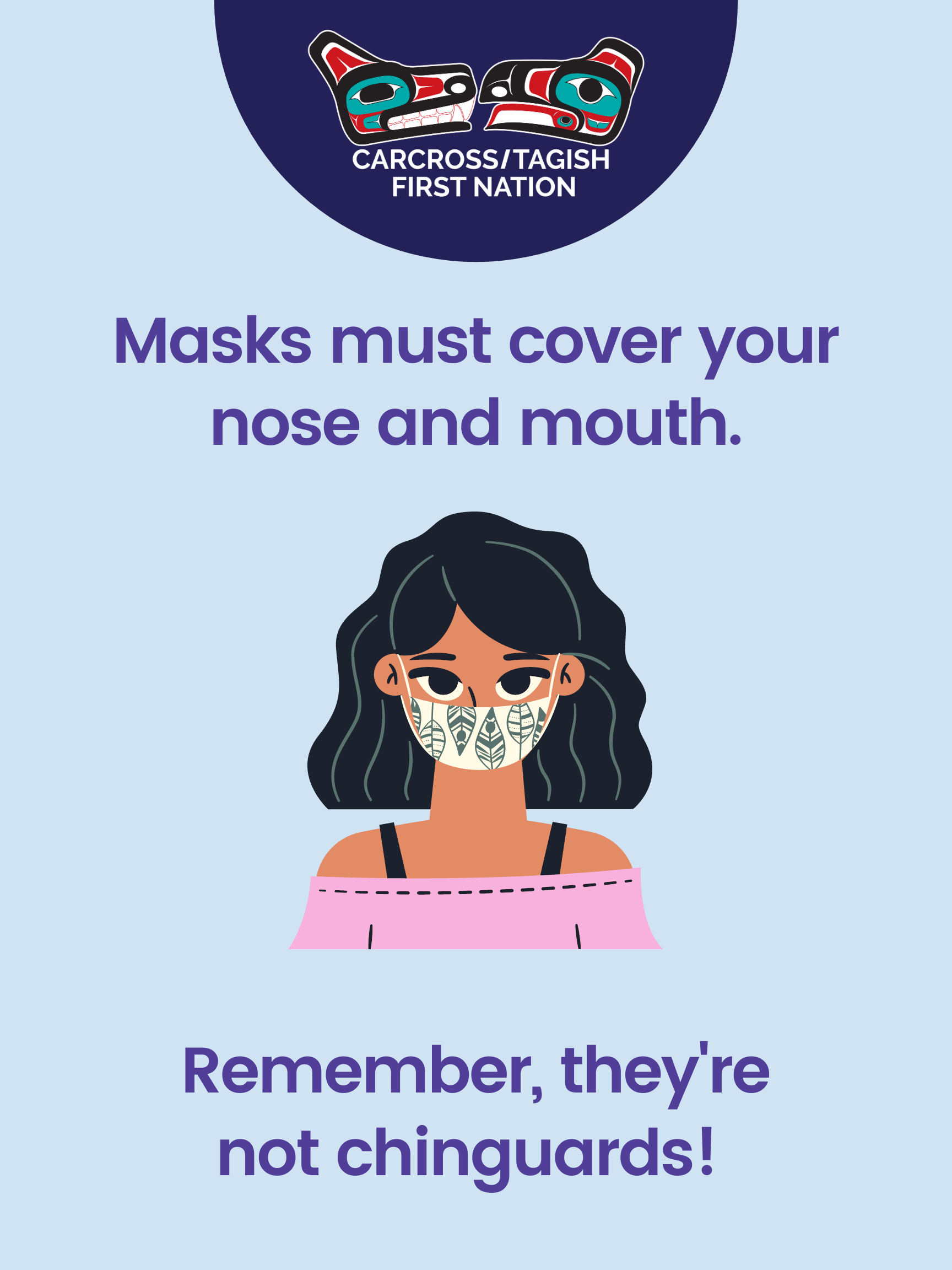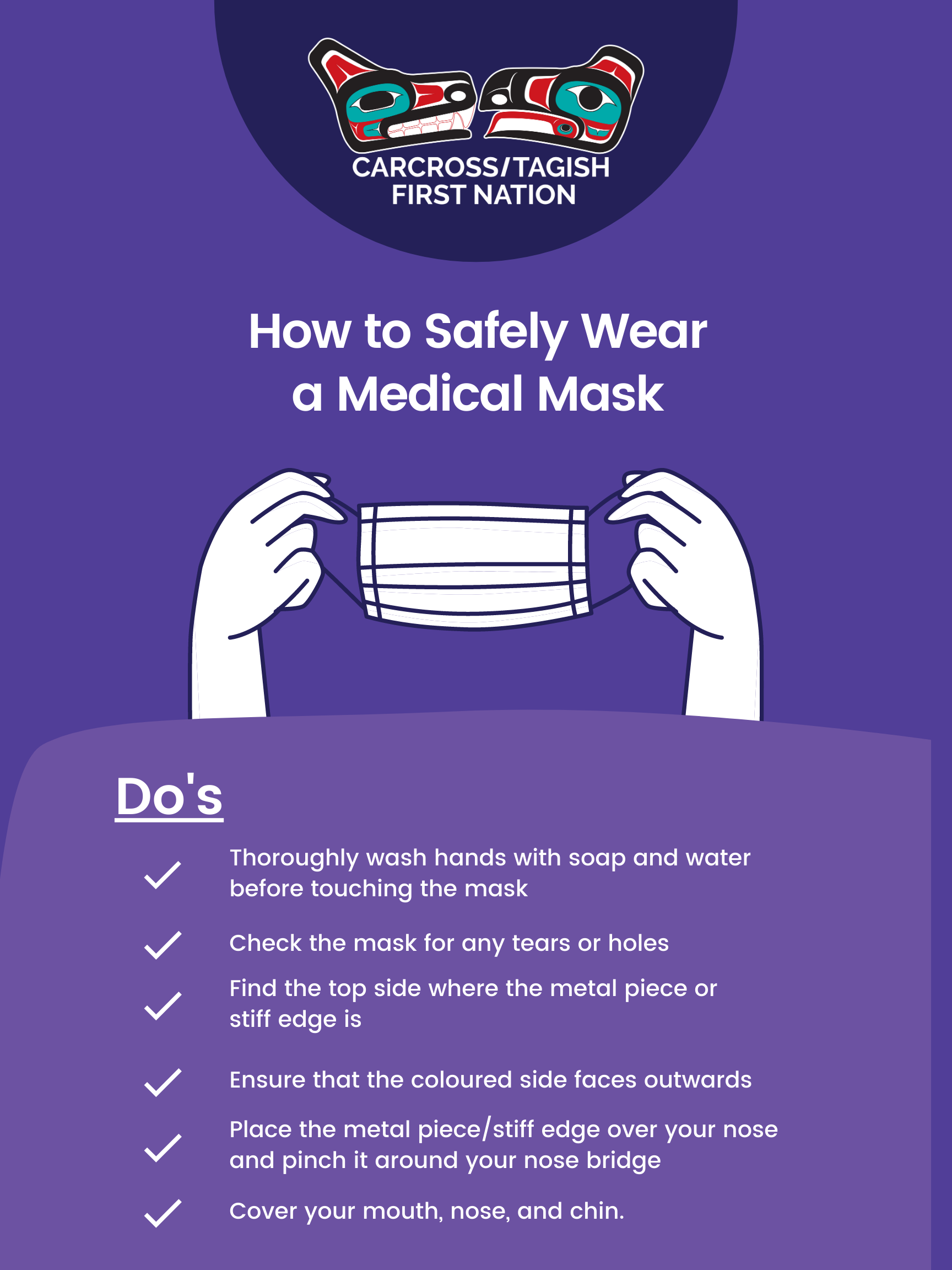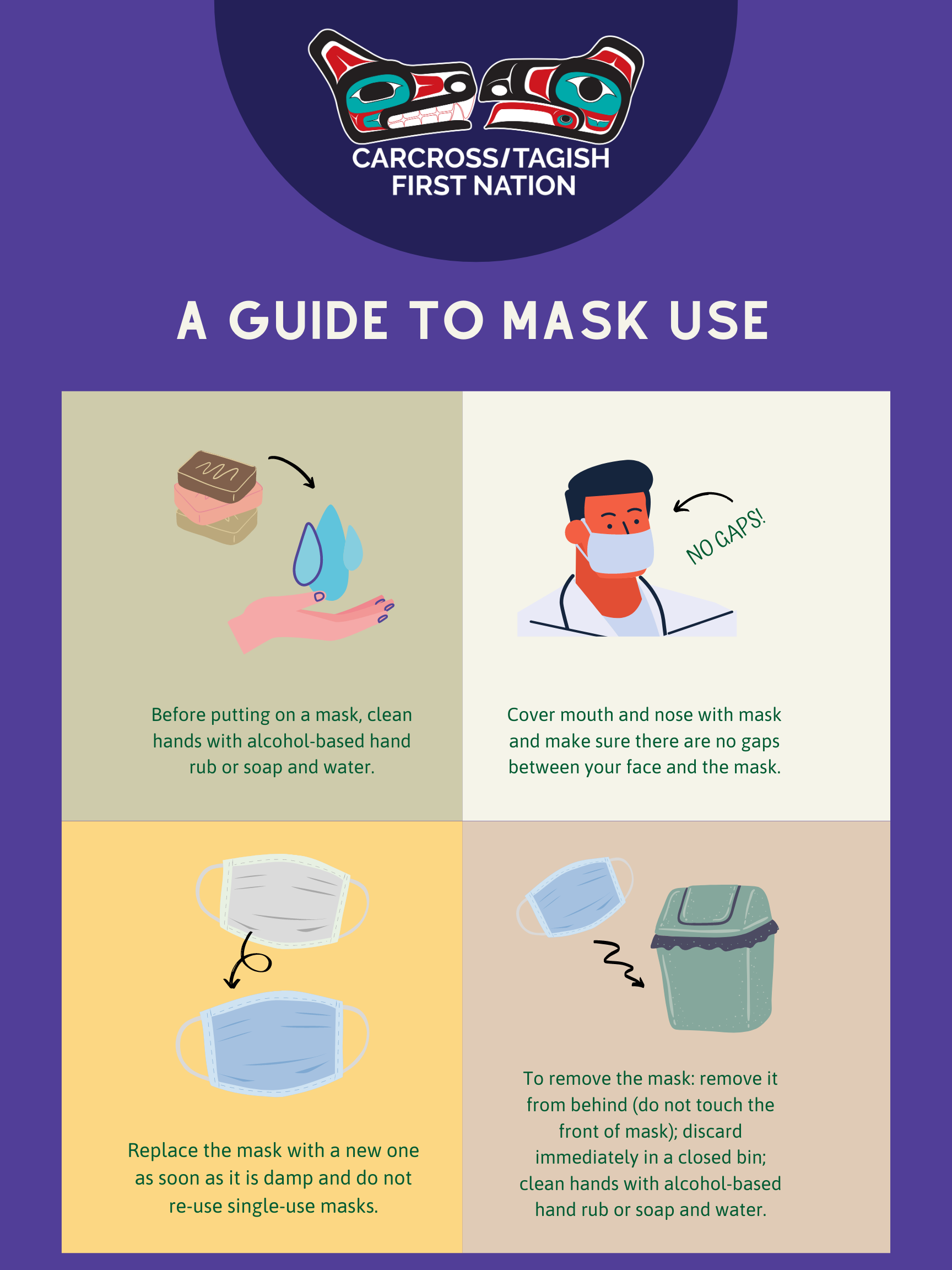 NOV. 19, 2020: C/TFN IS IN LEVEL 2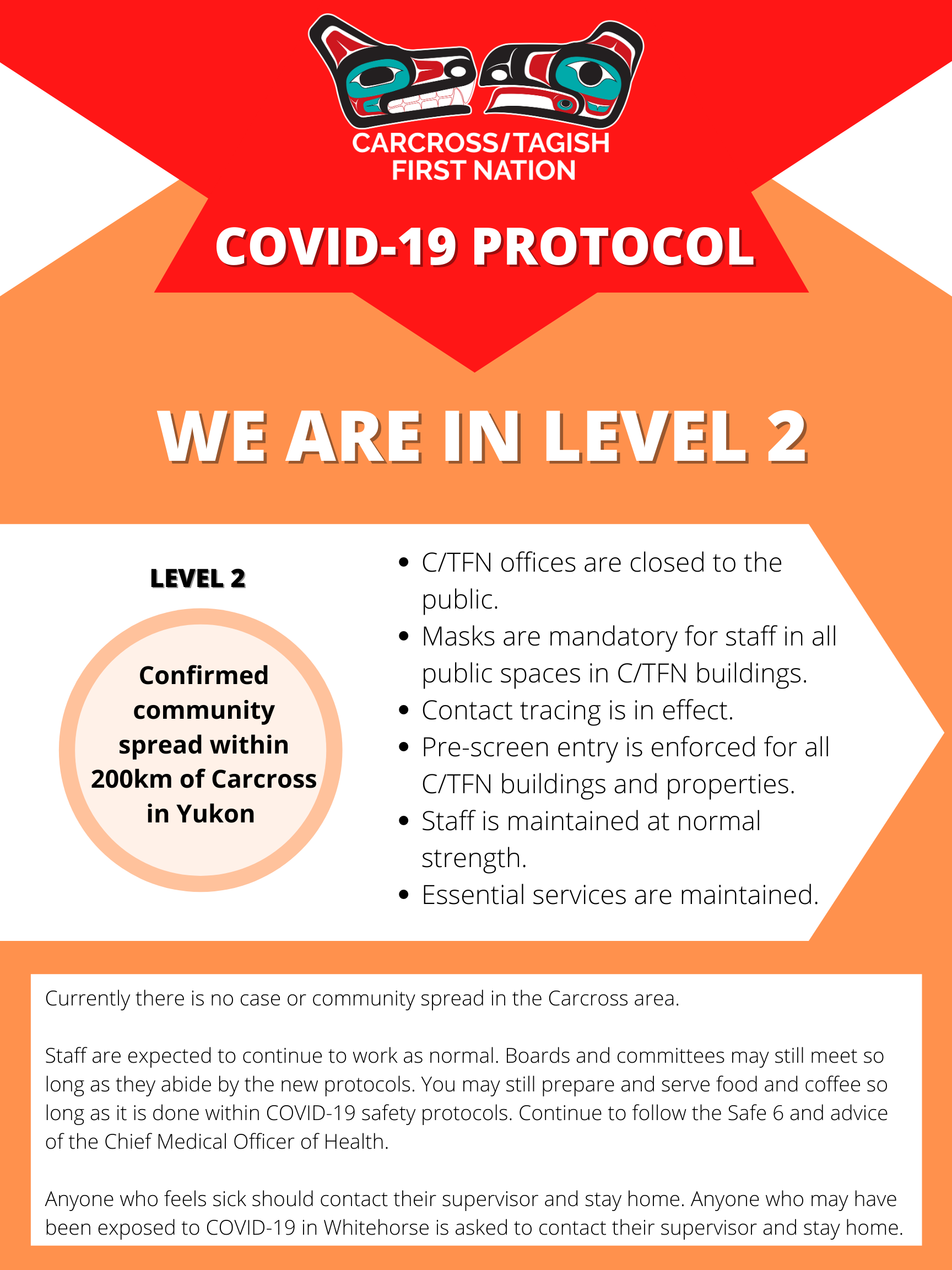 C/TFN COVID-19 Protocol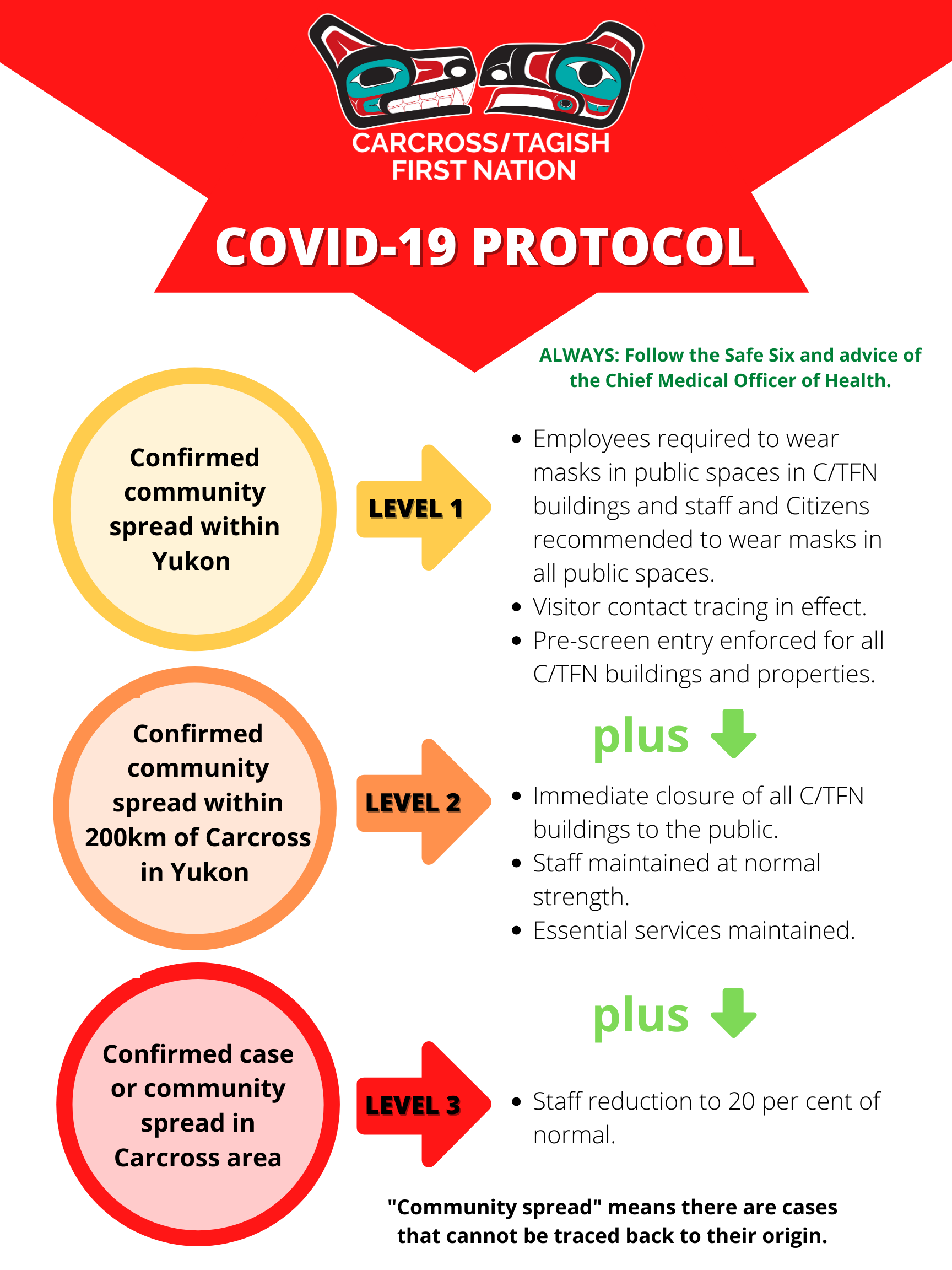 Emergency Funding Updates for C/TFN Citizens
Yukon Government Information about COVID-19
https://yukon.ca/en/health-and-wellness
Updates from Yukon's Chief Medical Officer of Health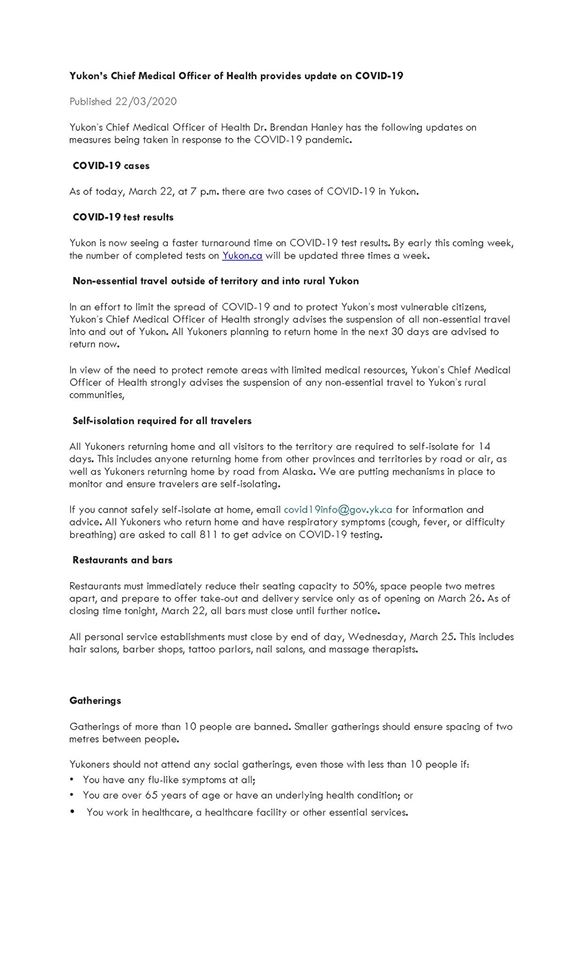 C/TFN Essential Services & Programs contact list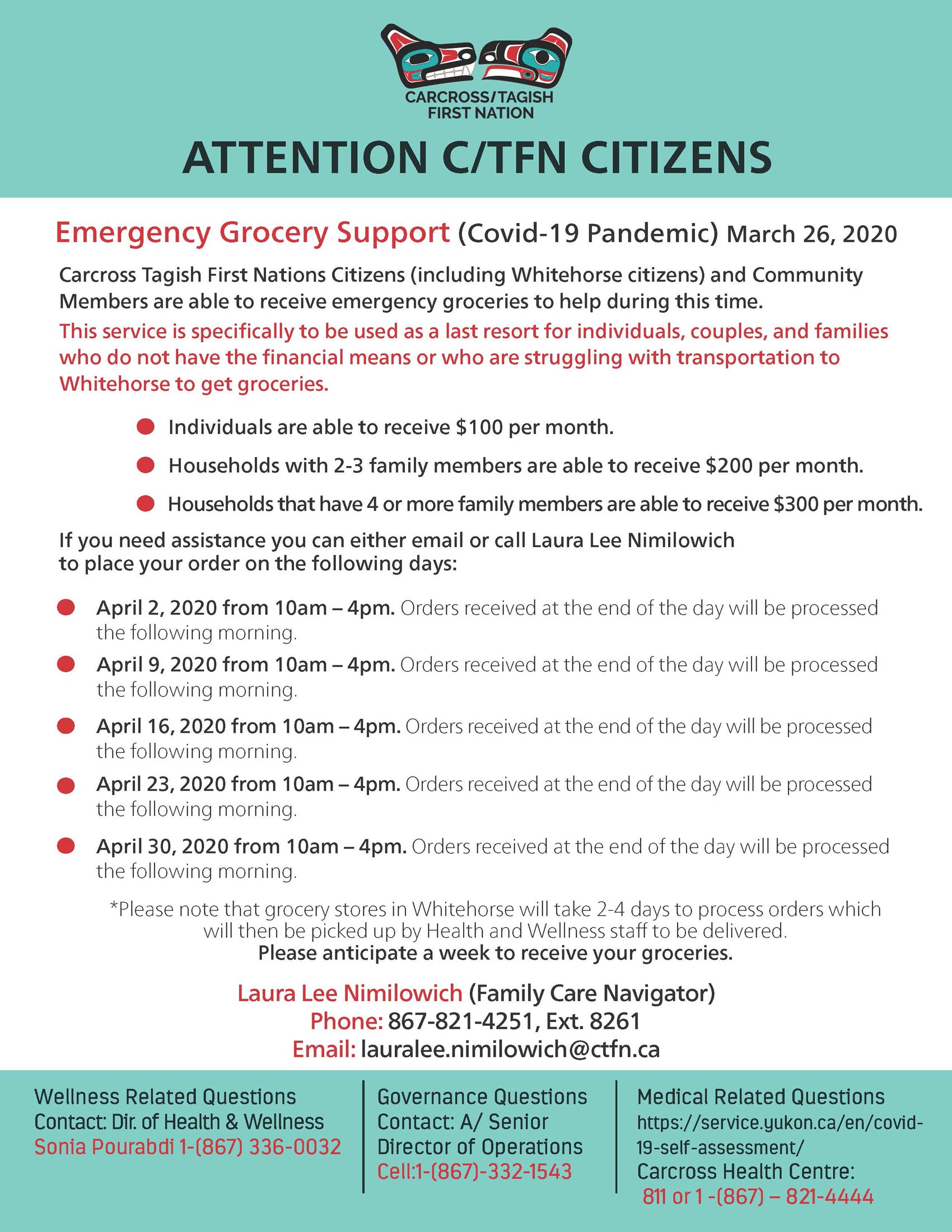 COVID-19: Information from the Public Health Agency of Canada
COVID-19- Department of Education - Information for parents & students