Laptops for K-12 students
(January 27, 2020):
The laptops for K-12 students have arrived!
They will be ready for pickup starting 1p.m. Tuesday, Feb. 2.
Reminder: these laptops are for C/TFN K-12 students attending Yukon schools only. You cannot pick up a laptop unless you have a form filled out and you must provide your child's status or beneficiary number.
You will be required to sign for the laptop when picking it up, and then it will become the student's property.
Please note that the pickup location is the Capacity building in Carcross, which is not yet open to the general public. Call 867- 821-4251 ext. 8259 or knock loudly on the front door and we will meet you.
(Nov. 24, 2020) Please note: Distribution of the first round of laptops has been delayed due to COVID-19. The laptops are being delivered to Yukon University and will then be sent to First Nations to distribute to families. It will likely be mid-January 2021 or later when the laptops will be available. We apologize for this delay. The fluid nature of COVID-19 means the exact date when the laptops will be available is currently uncertain, but we will update you as we hear.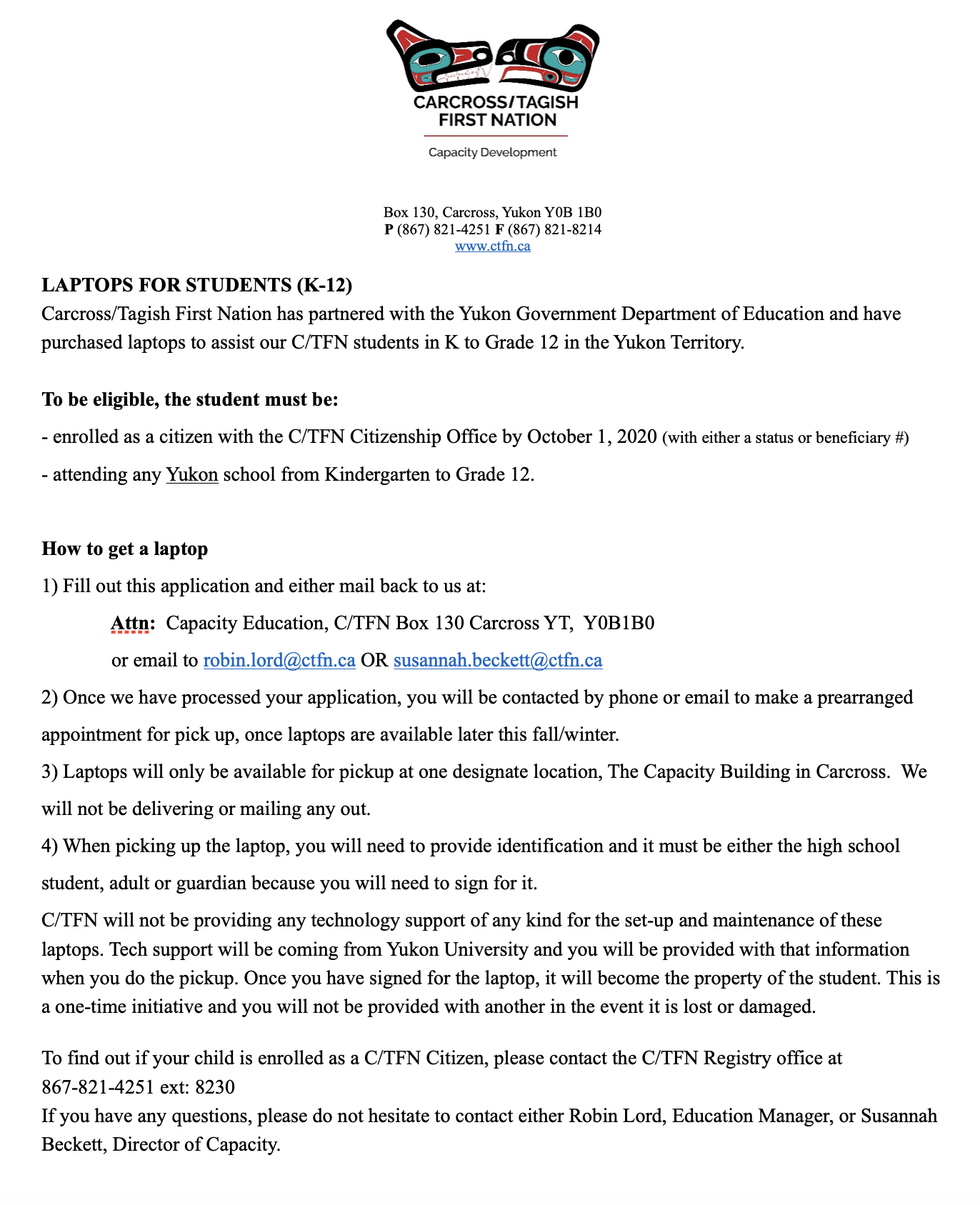 Download, print and fill out the form below or use this link: https://www.ctfn.ca/media/documents/CTFN_Laptop_Form.pdf