History in the Flesh
C/TFN game guardians Niko Helm and Adam Winters recently led demonstrations introducing youth and visitors to traditional hide fleshing.
The guardians demonstrated the techniques on a juvinile moose, which was struck by a vehicle on the South Klondike highway, two sheep harvested for this year's Haa Ḵusteeyí Celebration and some hides harvested from Winters' own trapline.
Hide fleshing involves using knives to remove the meat from one side of the hide and the fur from the other. Visitors included a group of youth, tourists, C/TFN staff, Citizens and community members.
Here is a video C/TFN produced about the demonstrations, as well as some photos from the event.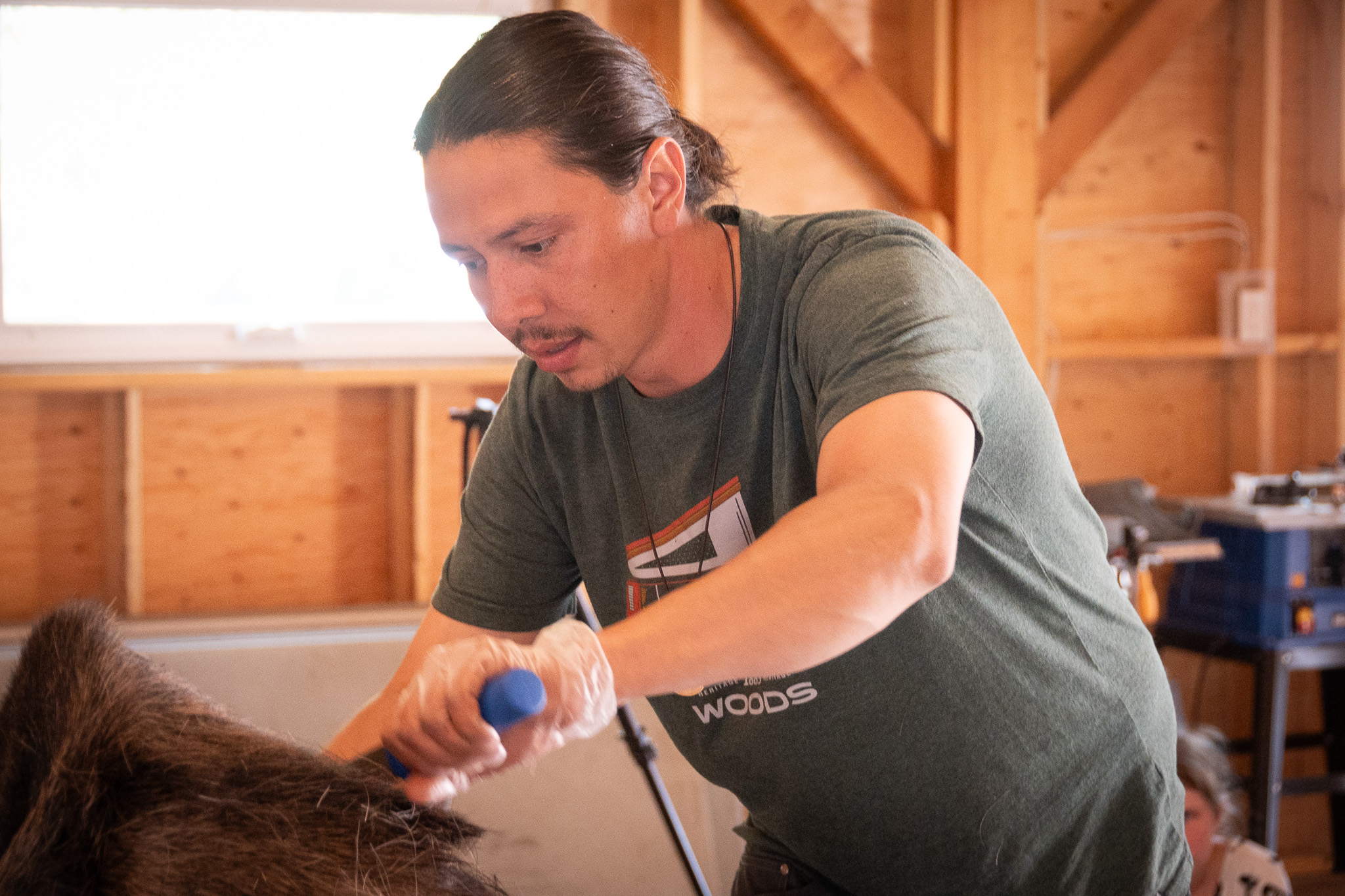 Guardian Niko Helm demonstrates hide fleshing during a recent workshop in Carcross (Max Leighton).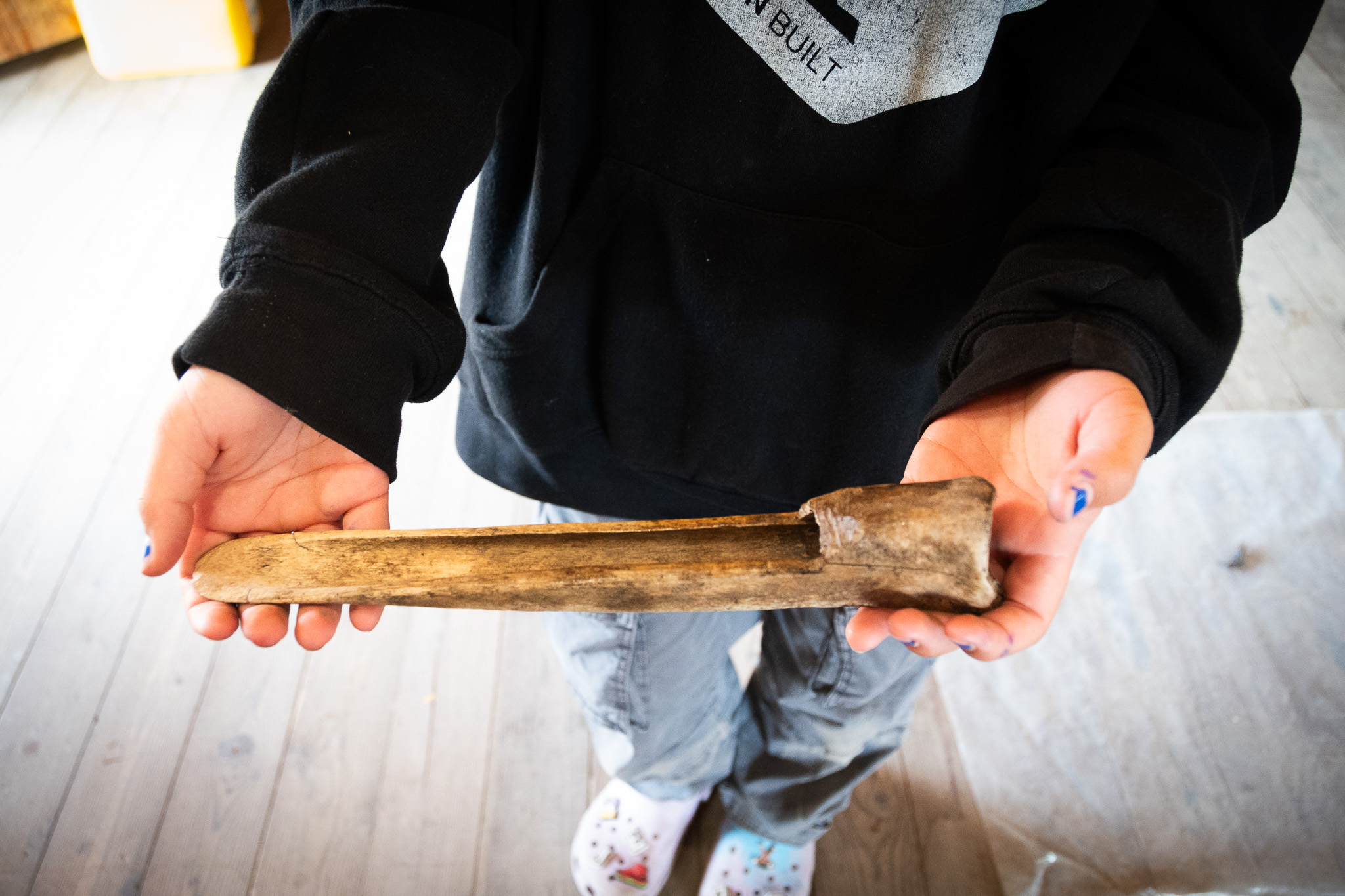 Juniper Middler displays a 100-year-old hide fleshing tool made from a Caribou bone, formerly owned by Rita Johns' great grandmother (Max Leighton).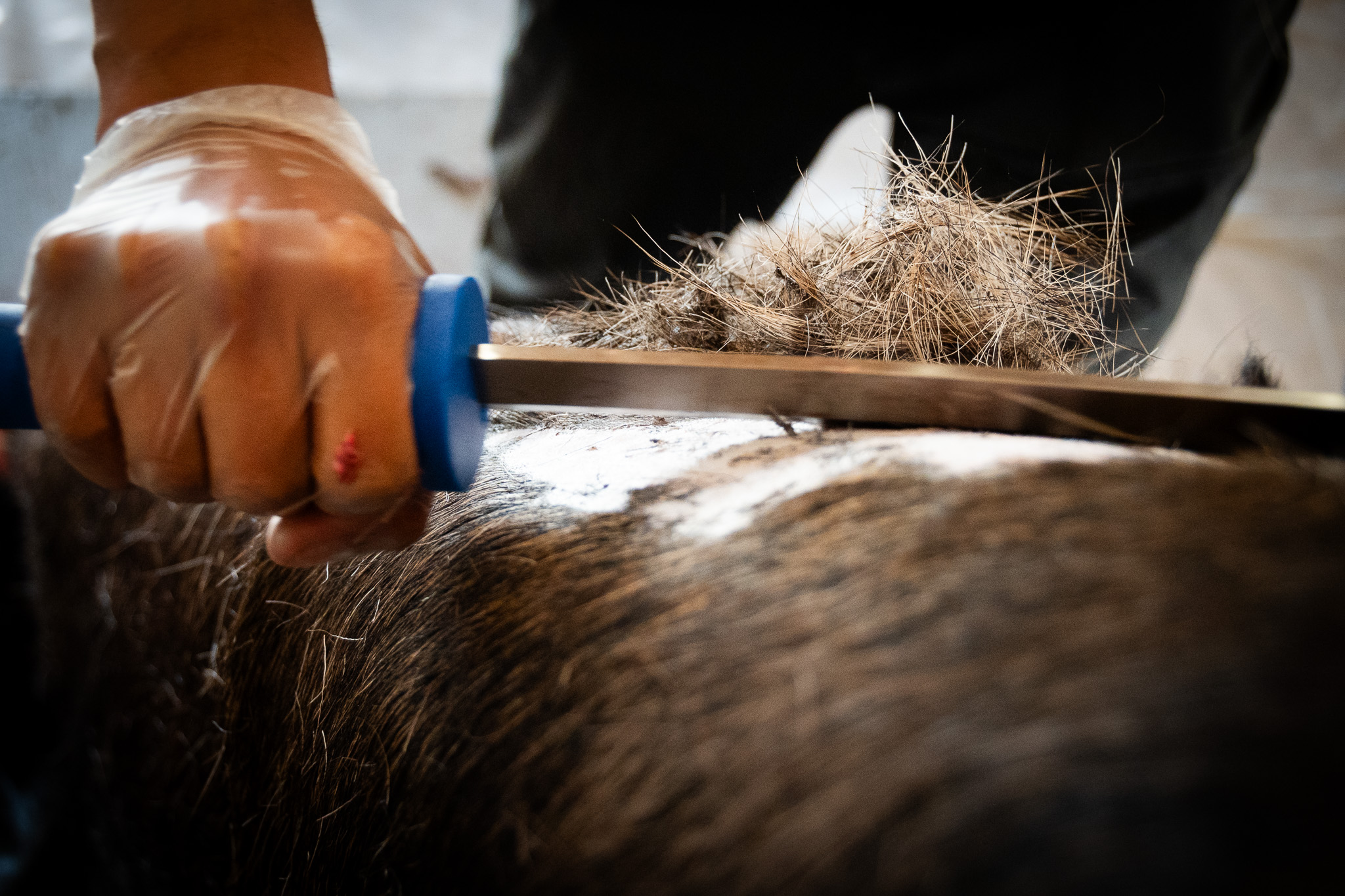 A close-up of Helm's work (Max Leighton).